Long Code SMS - 8082 566 770
SMS long codes, also known as 10 digit virtual numbers are basic cellular numbers, highly productive to engage the user into a rapid and cost-effective multi directional communication. These 10 digit numbers are accessible globally and not just restricted within the networks in India. Moreover, long codes are charged as per the regular SMS rates of the user unlike short codes which are priced at a premium rate.

We provides special dedicated long code numbers to organisations as per their requirement and offers superior network connectivity due which overseas messages are delivered in a jiffy. Inexpensive SMS rates encourage communication there by promoting delivery and interpretation of clear messages without any confusion or chaos.

We also provide a cost effective solution, via shared keywords on our dedicated Long Code number 8082 566 770. Through this a customer can register keywords as per his requirment thus economically beneficial for clients who don't require dedicated Long Code. The customer is provided with a web based interface to Login to his Panel where all the reports related to his shared keywords can be used. There is also a facility for SMS API integration and URL forwaording.
Example
If your keyword is XYZ on 8082 566 770 and when you or your customer sends an SMS with keyword XYZ Your message to 8082 566 770 then the keyword, message, phone number, sent time will be tracked on the basis of the keyword and update details to the particular customers control panel or push the information to customer database real-time if URL forwarding is enabled by you.
For Lowest Price and Best Quality Long Code Services

Call : 098911 99900 (10 Lines)


For

Reseller Information

Contact

Mr Gaurav : 9811428728

Product / Service Customer Feed backs
Voting & Polling
Automated Lead Generation
Online Subscriptions / Verifications
Exam Results

Media & Entertainment Sectors
Product Registrations / Verifications
Vehicle Tracking Using GPS
Luck Draw, SMS Based Quiz Programs
SMS Based Recharging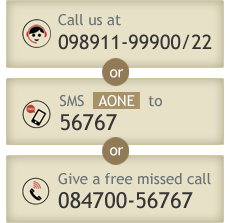 PAYMENT OPTION


Credit Card / Debit Card / Net Banking


AOne Site Solutions Private Limited
A/c: 000705036499 (ICICI Bank)
9A, Phelps, Connaught Place,
New Delhi-110001
RTGS/NEFT/IFSC CODE : ICIC0000007